Charlie Spicer
Bury St Edmunds based covering most of West Suffolk.
Specialising in Bumper Scrapes & Scuffs, NOT dents.
Prompt mobile service, I come to you, same day repair.
Bury St Edmunds + 15 - 20 miles. Send Pic of damage.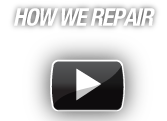 Mobile Car Repairs Bury St Edmunds
Alloy wheel refurb
Bumper repairs
Car body repairs
Car interior trim & plastics
What Our Customers Say
"Car Medic repaired a minor dent within 2 hours while I was at work. Thank you & happy to recommend!"
Gloria Middleton, Ashton Abbots
"I was really pleased with the job that was done. Mark was courteous, arrived on time and worked efficiently. My bumper looks brand new now. I have already booked him to carry out more work on my car."
Paul Jay
"The repairs to the holes in the dashboard are remarkable. The results have far exceeded my expectations of what I anticipated could be achieved on a 30 year old Lotus. I would happily recommend your service to others. Many thanks."
Bob Moore - Malvern